Welcome to Handbridge Medical Centre
Handbridge Medical Centre Mental Health Hub
Here at Handbridge Medical Centre we understand and value the importance of both physical and mental health. We have a dedicated section of the website that is a point of information for you, family members and friends to use with regards to understanding mental health and accessing support.  It includes information about local services located here at the medical centre and includes information about the next steps you can take regarding accessing support. Find out more…
Register with us
Please click here to check whether you are in our catchment area and to download the registration forms. You can also register as a temporary resident.
BOOK AN APPOINTMENT
(non-emergency)
Monday to Friday 8am – 6:30pm ring the surgery on 01244 680169
Evenings and weekends – Call Freephone 111 for urgent medical advice
Evenings and weekends – Call the Extended Hours service on 0300 123 7743 for routine medical appointments
Booking an appointment
The surgery is open Monday to Friday 8am to 6:30pm.  Appointments are available with a range of healthcare professionals.  These include GPs, Advanced Nurse Practitioners, Practice Nurses, Healthcare Assistants, Physiotherapist, and Mental Health Professionals.
When ringing to book an appointment you will be asked the nature of your problem.  This enables you to be seen by the most appropriate person.
The practice operates a strict minor illness/injury policy.  If you present with a minor illness/injury you will be booked an appointment with an Advanced Nurse Practitioner in our minor illness/injury clinic, where available.  This helps to ensure that patients with more complex health needs can be seen by a GP.
To find out more please click here.
Latest News
The process for requesting a sick note has changed.  Patients must now complete a sick note application form before requesting a new sick note, or renewal of an existing sick note.  Application forms are available from reception.  A GP will consider your application within 48 hours.  If the GP decides that you require an appointment a member of the reception team will contact you to arrange this.
The process for requesting a medication review has also changed.  Patients requiring a medication review will first need to complete a medication review application form, available from reception or online here.  A GP will consider your application withing 48 hours.  If the GP decides that you require an appointment, a member of the reception team will contact you to arrange this.
Important information about the coronavirus (COVID-19)
Download the leaflet below if you suspect you may have Covid-19 to check what to do.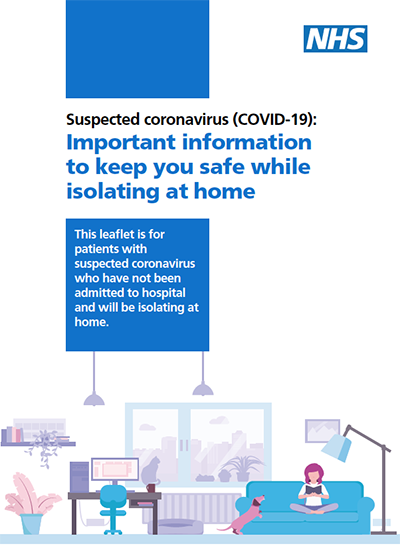 The NHS in Cheshire and Public Health England (PHE) are well prepared for outbreaks of new infectious diseases. The NHS has put in place measures to protect patients, our community and NHS staff while ensuring as many services as possible are available to the public.
If you have symptoms associated with coronavirus including a new continuous cough and a high temperature, you are advised to stay at home for 7 days.
Please do not book a GP appointment or attend your GP practice.
If you live with other people, they should stay at home for at least 14 days, to avoid spreading the infection outside the home. After 14 days, anyone you live with who does not have symptoms can return to their normal routine.
The most up-to-date public guidance is always online at www.nhs.uk/coronavirus
If your symptoms are serious, or get worse, NHS 111 has an online coronavirus service that can tell you if you need further medical help and advise you what to do.
Only call 111 direct if you are advised to do so by the online service or you cannot go online.
Last update: February 9, 2022